WHAT'S NEW FOR 2010


October 31st, 2010
October 2nd, 2010
September 25th, 2010
What's New for 1999
What's New for 2000
What's New for 2001
What's New for 2002
What's New for 2003
What's New for 2004
What's New for 2005
What's New for 2011
October 31st, 2010

Bah! So much for putting up Halloween wallpapers in mid-October :/ I'm a little bit behind on that. Finally added two basic-photo, demonic-themed Xena and Gab walls on the wallpaper page. I'm working on an update to the gallery as well but not quite finished with that yet. I'm going back to work next week as well, so not sure how often I'll be able to work on things. Still, I was bad and bought some new pics from Creation, as well as the new calendars, so that should motivate me to keep adding photos for at least the next little while.
So, I'm re-learning PhotoShop with CS4. Still a little wobbly with the features but had to try some experimentation. As soon as I saw this photoclub pic of Gab I just had to make up a wallpaper with it. Not very Halloweenish though, is it?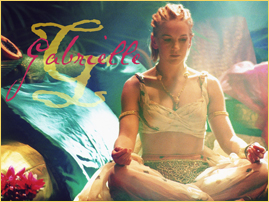 October 2nd, 2010

30 new photos added to the gallery and more to come. Also added another wall to the wallpaper page. Going to make a coupla halloween ones of Gab and Xena soon too.
September 25th, 2010

RETIRING
Hey.
I should have retired this site ages ago, but I kept putting it off. I also felt obligated to post up the last few stories that were sent to me, but never got around to it for a few reasons. My computer was starting to die, my asherasarchive.com email was spammed to death and something corrupted my Eudora email and hundreds of emails became mashed together and indeciperable. I also just plain lost the desire. I kept feeling guilty about not updating the site and then eventually just abandoned it after making a few attempts to untangle the emails to no avail. My apologies to those people who submitted stories to me that were never hosted on the site. I doubt that I'll ever be able to access and properly host all of those stories that were sent to me before I killed the submission email address, so I'm not going to make any promises about doing so. I'm not sure that I'll ever be able to access the hard drive that had the stories on it and I hadn't backed up the email submissions on anything.
So, this site is officially retired and I've finally changed the submission page to reflect that. Should have done that a long time ago. Again, my apologies to anyone who I left disappointed.
MEDIA
So, why am I writing here? Cause I am still addicted to the photos and I've been wanting to add some new cleaned up scans for awhile now. 40 new photos added to the gallery and more to come. I'm going to be unemployed for a bit so I'll have time to update the gallery. I might also finally finish with the glossary as it bugs me that I left that resource so incomplete after considerable work on it - not to mention after the help of so many people.
And part of the reason why I'm writing here is also to give a shameless plug to the www.mastercat.ca, the Xena Photo Catalog, which I have started to update again. And as the majority of the traffic that still comes to this domain is for the gallery I thought it would be a good way to get that site some more attention.

Oh, and I almost forgot: because I'm dealing with pictures and cleaning scans, etc, I'm also adding the odd wallpaper here and there as well. I've got the Naughty Xena one up on my comp right now and it looks pretty sharp, if I do say so myself ;) I'm also making the walls bigger now.

On a side note...
I don't know what happened but a whole html page for the what's new from 2004 has disappeared from the server. No clue how that happened. I hope to recover a copy of that year's what's new and rehost it, but again...after multiple computer changes and years of not updating I might not even be able to find a copy.
geek out