XENA PHOTO GALLERY Xena, gallery, Xena photo gallery, Lucy Lawless photo, Renee O'Connor photo, Xena pics, Xena photos, pictures, picture, pic, photo, photos, pics, gallery, Xena pictures, Xena photos, Xena pics, Xena gallery, Gabrielle, images, official, pix, last season, season six, season 6, season 5, season five, high-res, high-resolution, good quality, recent, most recent
Last Updated: June 14th, 2011
Total Photos: 770

I've added another 60 new photos. I'm still updating the applicable character pages, so you'll find the scans on the new page only for a couple of days. I've also updated the www.mastercat.ca site and will continue to do more work on there in the near future.







Thanks to Findle, Ron, Roger, Xena Torres, Jenna and Danielle for contributing pictures. To Danielle for letting me use her scanner and ask annoying questions while she plays EQ. And to Angie for her generous help with many scans. You guys rock =)
You're welcome to use pictures for your own websites (and a mention of the archive in return would be nice), but please do not take individual photos, or groups of photos, and post them as your 'own' in your site's gallery. It's just bad taste. And please load pictures up onto your own server, rather than to just linking to mine if you wish to use them on your website! Thanks.
Links: For sites that list photos by episode, both Xena Rulz and Michelle's Xena Library are really good. I'm jealous of how many pictures they have. Xena Rulz also has photo club pictures organized by month, and Michelle's site has a section for behind the scenes photos (although, I don't think that all of the pictures she has in that section qualify as 'behind the scenes' or 'outtakes' - not that there's anything wrong with that ;) For high quality screengrabs from episodes - and very nice official scans too - check out Mike's Images.
NOTE:
Photo club pictures are labeled as PC And I've started listing the month they're from - I'll go back and do this for old ones too
Club Kit photos are labeled as CK
Just hold your mouse over the thumbnails to see the file names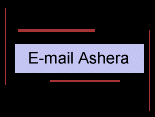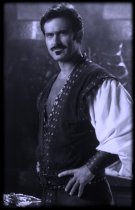 Got some good pics?

Have some high-res scans of official Xena, Hercules. or Young Hercules photos that you'd like to share with others? Then send them to Ashera@asherasarchive.com and if I post them I'll give you an attribution.

I'd ask that all submissions be by people who have bought and scanned the photos themselves, or who were given permission by the person who bought and scanned them to distribute the photos. Thanks.