! ! THE XINE IS CURRENTLY ON HOLD DUE TO LACK OF FUNDS! PLEASE DO NOT SEND IN ANY ORDERS AT THIS TIME! !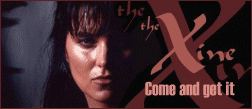 The Xine - The Ashera's Archive Fanzine
The Xine is an adult fanzine filled with fan fiction inspired by Xena: Warrior Princess and Hercules: The Legendary Journeys.
Includes Xena/Gabrielle, Hercules/Iolaus, Ares/Caesar, Xena/Ares, Gabrielle/Joxer, Ares/Joxer, Ares/Autolycus, Iolaus/Nebula, Xena/Ephiny, Ares/Iphicles, Strife/Joxer and more. Work by such authors as Klancy7, Charmer, Thamiris, Valentin, Cyrene, Ashera, Nacey, atara, sidewinder, badbard and more. Also includes artwork by Barbara Maclay, Nancy Lorenz, Angelique and Ashera.
Age Requirement - You must send an age statement confirming that you are at least 18 years of age in order to purchase the fanzine.
Availability: Selling the first run now.
Price:
Canadian Orders: $25 CAN (including s/h)
US Orders: $20 US (including s/h)
International Orders: Send an e-mail to request price
Enter the Draw: If you order before Dec 31st, 2000 you can be entered into a draw for a complete set of the new series III Xena cards, complete with card covers and binder. Just mention that you wish to be entered into the draw when you send in your order.
I'll also be selling the fanzine through Flaming Eye, but I haven't posted the ordering info there yet.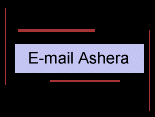 More to Come

Future fanzines are planned. If you wish to submit stories then be sure to check back to this page.